Shane Lanham
Client Services Manager, New South Wales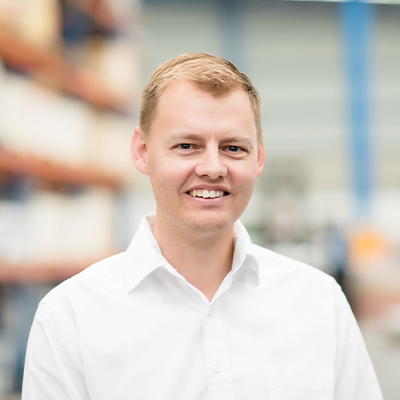 Shane's role showcases the expertise and attention to detail that sets his work apart. He values accuracy when providing a cost estimate to clients, and understands the difference it can make to their project. With an aptitude for problem solving, he partners with clients to deliver thought-out solutions and ideas.
Following high school, Shane took an opportunity to work with a major Australian pipe manufacturer—where he participated in the introduction of oriented PVC pipe technology to the Australian market. This experience gave Shane an eye and appreciation for premium, high quality products. Shane's business experience has given him a taste of management, and an appetite for client-facing projects.
His current role sees him manage all aspects of the quotation process from point of enquiry, through to submission—ensuring the Clover team is effective and efficient at every step. He enjoys working within Clover's high-performing team, where a focus on reliability and customer service is key. He thrives in an environment where you can count on delivery, with a team of individuals that go above and beyond for a project.