Scott Middlemiss
Operations Manager, New South Wales & Australian Capital Territory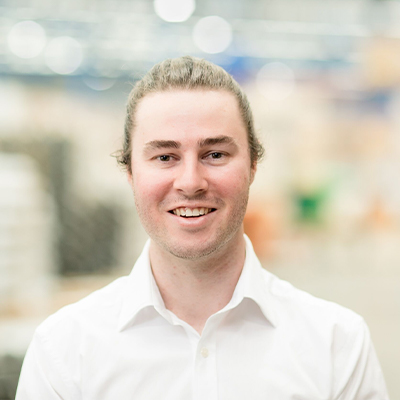 With over five years' industry experience and qualifications in Civil Construction Design and Engineering, Scott is a well-rounded and dedicated professional who brings value to both Clover and our clients alike.
Having worked in the industry across various roles in sales, purchasing and estimating, Scott is passionate about covering as many aspects of Clover's operations as possible. He takes a similarly comprehensive approach to meeting customer needs and solving their problems. His experience alongside our design consultants as a project engineer allowed him to build skills in CAD product design and estimation—his technical background supporting day-to-day operations.
It doesn't matter the size of the project: every time our team and I deliver on a job, I'm proud of my work.
Friendly, helpful and always willing to learn, Scott is proud to work in a supportive team where he can continue to learn from other skilled professionals. He values accuracy, efficiency, high-quality service, and dedication in the workplace. For Scott, success means delivering what is required to complete the job for the customer—in a sufficient timeframe and with no mistakes.