Leroy Morgan
Estimating/Client Services NSW/ACT, New South Wales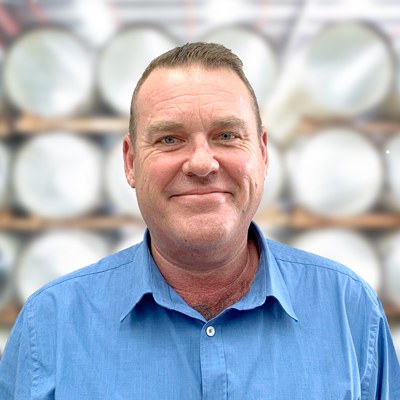 With over 30 years of comprehensive experience in the civil sector, Leroy draws on a broad knowledge of products and projects to provide exceptional customer support. Particularly, Leroy brings a wealth of knowledge in the supply of GRP, PVC, and polyethylene products for major subdivisions, having worked on many successful projects on the Australian East Coast.
Originally hailing from New South Wales, Leroy's career trajectory encompasses a wide variety of notable roles and high-profile projects that have helped cultivate his flexible and adaptive skillset. These include key roles in remediation and bulk earthworks, managing irrigation contracts for the Sydney Olympics, restoration works in Cardwell after Cyclone Yasi, the Barangaroo gasworks remediation project, and many major subdivision works across metropolitan Sydney.
With deep knowledge and a keen 'do whatever it takes' approach, Leroy prides himself on developing a detailed understanding of each project to ensure timely delivery. Leroy's professionalism and service are second to none, reflected in the many friendships and connections he's forged over a career spanning 30 years and countless crucial projects in a broad range of sectors.