Jordan Andrews
Project Director - MIEAust BEng (Hons), Victoria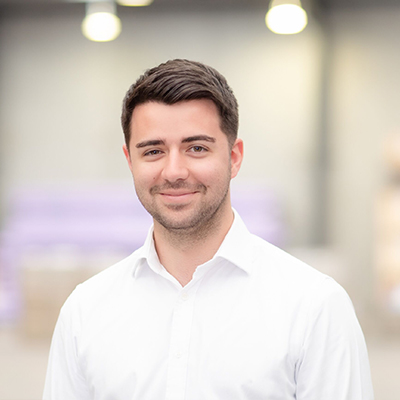 Jordan works on our complex and major infrastructure projects as Victoria's Project Director. With a Bachelor of Civil Engineering (Honours) and a focus on water and the environment—Jordan builds on his academic background to ensure the smooth delivery of our services.
With experience working across locks and weirs, treatment plant upgrades, major irrigation infrastructure projects, high pressure transmissions mains and structural mechanical piping—his extensive work history on major civil works, and Engineers Australia Award from the Queensland Water Panel, make him a valuable member of Clover's Engineering team.
From working on new opportunities, to estimating project delivery, Jordan continues to contribute his expertise throughout the lifetime of a project. Alongside delivering capital works projects, he's an instrumental figure in liaising with clients to understand their opportunities, and working with them to propose innovative ways to cut costs, while increasing the value of their project—exceeding their expectations from conception to handover.