PROJECT SUMMARY
Project Atlas is a landmark development for coal seam gas extraction in Queensland and the east coast of Australia in general.
It's the first gas acreage designated to supply the domestic market, transporting 15 petajoules per annum via a 60km buried pipeline to the Wallumbilla Hub.
The project involves the green-field development of new gas processing infrastructure at Roma North—in the heart of Queensland's Surat basin—and a widespread network of associated delivery pipelines.
Specifically, Atlas involves the construction of a combined 110 gas extraction wells, two gas processing plants, and associated pipelines and facilities over a two-year project period.
On completion, Project Atlas will supply civil and domestic gas to the Australian east coast with pipelines capable of transporting up to 40 terajoules per day. Natural gas from Project Atlas will supply major Queensland manufacturers including CSR, Ororoa and O-I.
"Projects like Atlas are usually managed by the biggest suppliers in Australia. It's testament to Clover's dual strength: enterprise-level capabilities with close-knit service and delivery you can count on."
Jack, Third Party Mechanical Services Coordinator, Project Atlas
Although Senex Energy initiated the project in late 2018, the gas compressor station at Roma North has since been sold to Jemena for ongoing maintenance and management.
CSG MINING: ALL ABOUT RESPONDING TO PRESSURE
With such a significant project—involving multiple key stakeholder organisations working to critical timeframes and daily operational overheads in the realm of $30,000—there's zero margin for error.
Working on a remote project site like Roma North involves a two-tiered approach to project planning, logistics, sourcing, and supply.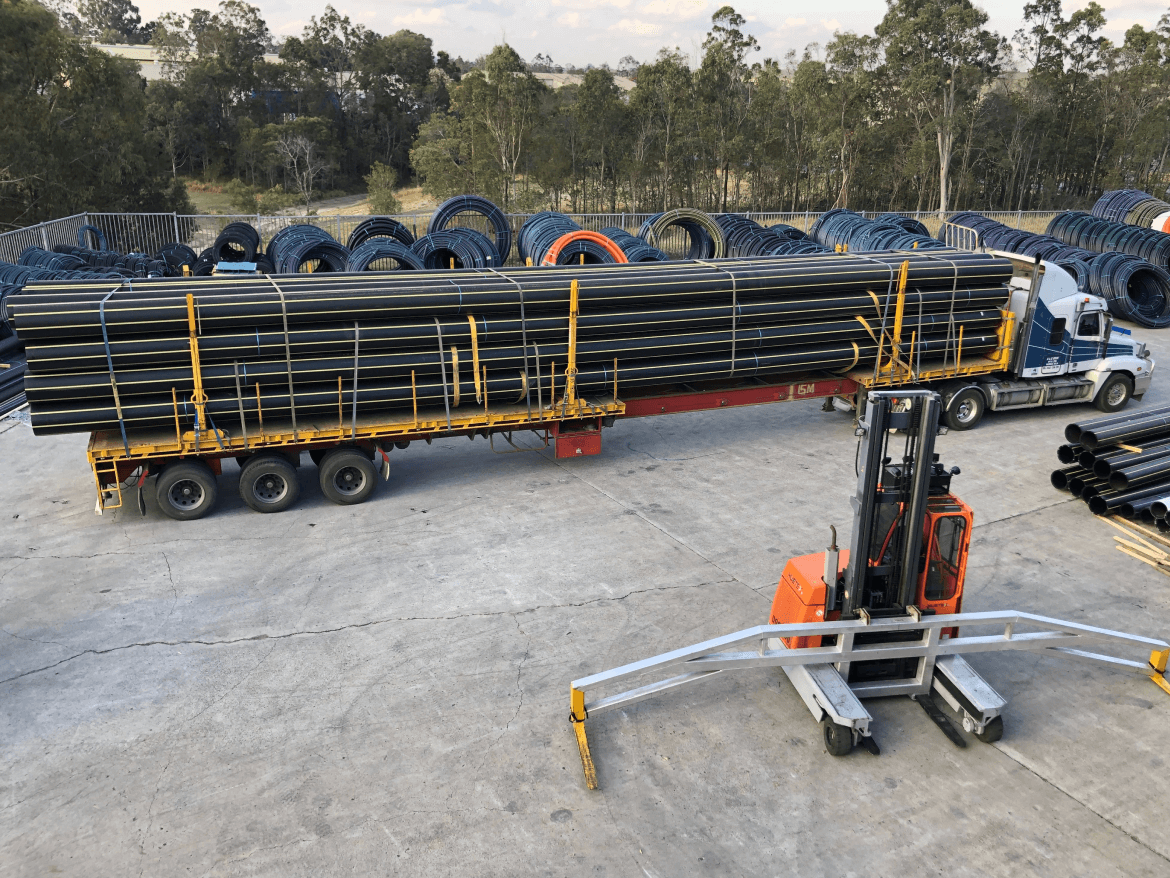 The first is steadfast reliability for standardised pipes or pre-designed products with longer lead times. The second is rapid-fire flexibility for specific sourcing and delivery of unique solutions with lightning quick turnarounds.
"Clover hit the bullseye every time, even when the target was moving. That's the level of service we demand when you've got guys and machinery ready to go on site. It has to be perfect, and it has been."
Simon, Mechanical Services Coordinator, Project Atlas
INNOVATION TO ENHANCE INFRASTRUCTURE
As part of delivering the first phases of Project Atlas as a full-package supplier, we've provided everything from pipes and fittings to coil trailers, fabricated metal components, and even an innovative material that's an industry first for the sector.
We've successfully supplied a new polyethylene material that has never been previously used in CSG mining: PE112.
Most gas delivery applications—and many competitors—typically rely on PE100.
PE112 is a world-class material typically used in water pipelines. PE112 has a hoop strength of 11.2MPa at 20degrees versus 10.0MPa for PE100. It also performs well at higher temperatures, still achieving a PE100 strength at 30 degrees.
With the additional transfer capacity, PE112 pipes allow lines to run at a higher pressure, retrieving more gas with the same extraction equipment for enhanced performance and improved scalability of existing infrastructure.
A FULL-PACKAGE PARTNER FOR THE LONG HAUL
With the first phases of Project Atlas complete and start-up set to commence sometime in the coming months, gas will be produced to flare prior to commissioning.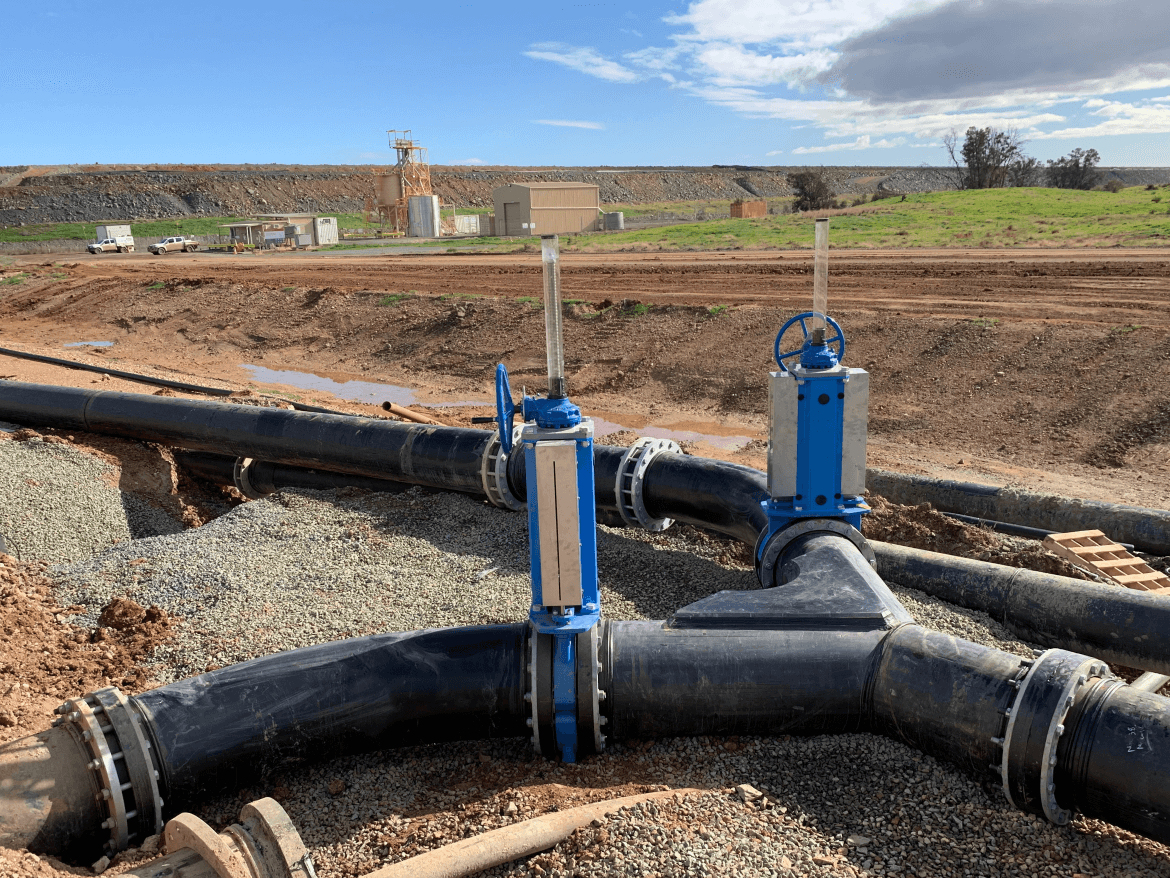 Everyone at Clover is excited about the coming phases of Project Atlas, and embracing the challenges associated with partnering for the long haul — not just in terms of future delivery timelines, but managing the logistical complexities associated with a large-scale project located in such a remote part of Australia.
"Senex was granted the Petroleum Lease for Project Atlas in March 2018. The delivery of a greenfield natural gas development in 18 months is an outstanding achievement."
Ian Davies, Managing Director and CEO, Senex Energy LTD. (sourced from this press release)
Check back in for further updates on Project Atlas as the team progresses further.