Why you should consider GRP for micro-tunneling
December 5, 2018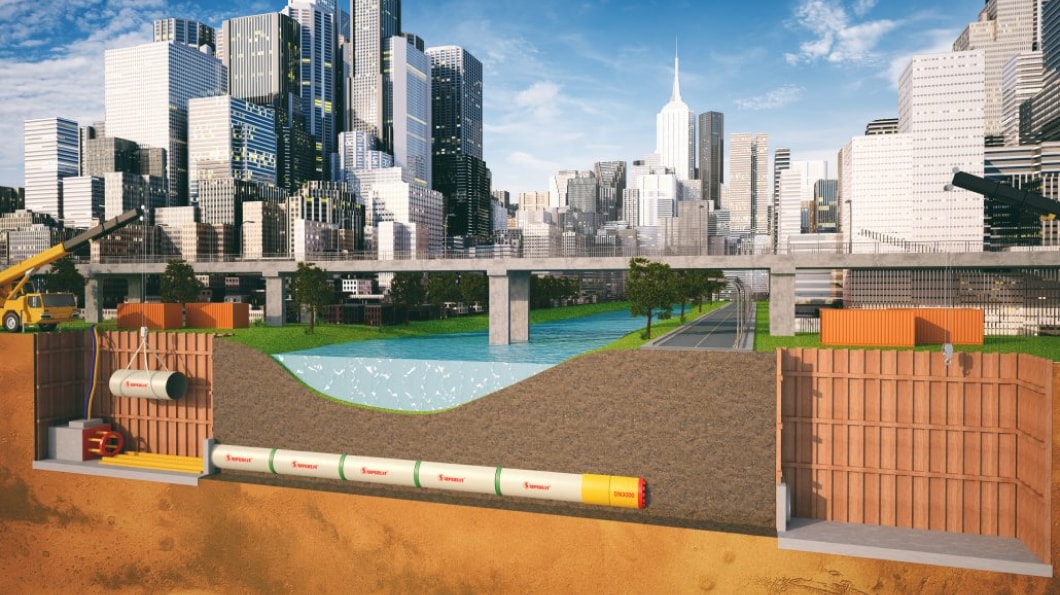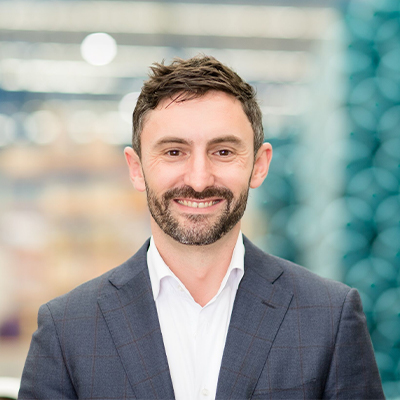 What is a GRP Jacking Pipe solution?
Glass reinforced polyester (GRP) is a composite material that contains unique properties and advantages when used in a variety of applications. The combination of materials in GRP unite to form a product that achieves strength, reliability and high performance.
GRP offers a new opportunity to incorporate solutions that work better and more effectively through innovative product design.
The traditional solution.
Before GRP was used in micro-tunneling applications—there was concrete. While this solution is still in current use, there are areas of improvement that can be addressed by using a Superlit GRP Jacking Pipe.
Traditional concrete Jacking Pipes often require two pipes in micro-tunneling applications. A two-pipe approach means that underground applications require a pipe encased within the concrete pipe to complete the solution.
In the traditional solution, the encasing pipe (the outer pipe) is made from concrete, resulting in a heavy outer layer. The internal diameter of the encasing pipe is also very large due to the necessity of an internal pipe. The thickness of concrete also adds to the large diameter, resulting in a larger application tunnel and an increased amount of spoil.
The carrier pipe (interior pipe) is often made from PE, GRP or PVC and is secured inside the encasing pipe. The lining between these pipes is then filled with grout.
There are several disadvantages of using a concrete pipe solution for micro-tunneling processes. Some of these include:
Larger bore hole is required due to large external diameter of concrete pipe. This results in increased micro-tunneling costs through excavation of a larger bore, and lengthens the construction timeframe.
Increased amount of spoil created due to the necessity of bigger micro-tunneling site.
Jacking pipes made from concrete are often larger and heavier, resulting in increased time required for installation, transportation and tunneling.
The cost of disposal for spoil may also require landfill treatments that add unwanted complexity to the project.
The benefits of GRP.
Following the advent of GRP technology, the industry has been finding new ways to streamline construction processes. One such application is projects that involve micro-tunneling.
GRP Jacking Pipes offer a single pipe solution that provides strength while reducing pipe weight, bore size and improving hydraulic performance. Where two pipes are used in traditional concrete solutions, both can be replaced by a single GRP Jacking Pipe.
This presents several advantages that affect the speed, cost and efficiency of an application:
The outside ratio of a GRP pipe is smaller than traditional concrete jacking pipes.
The smaller outside diameter means lighter work for installers, and easier transportation to the site. This also results in cost savings, as the smaller OD means a reduced tunnel size for the same bore size. Disposal and excavation costs are mitigated by using GRP, as the smaller bore diameter reduces the amount of spoil that needs to be removed by installers.
The outer surface of a GRP pipe is more than just smaller—it is also smoother. The smooth surface reduces friction during the jacking process and enables longer drive lengths.
They have better hydraulic performance.
The composite materials of GRP result in better hydraulic performance. Used in many sewer applications, the smooth internal surface of GRP pipes allows for an easier flow. The rough surfaces of concrete pipes often increase friction on the surface of the pipe.
GRP Jacking pipes are corrosion resistant.
GRP pipes do not require metallic reinforcement, which means they are impervious to corrosion. In contrast, concrete pipes contain steel reinforcement that have the potential for corrosion, particularly in waste water applications. GRP's high abrasion and chemical resistance make it perfect for a diverse range of micro-tunneling projects.
Their design is innovative, high strength and flexible.
GRP Jacking Pipes are a single pipe solution compared to dual pipes often used in concrete solutions. They are easy to cut, install and join; and are available in a variety of lengths. They are suitable for high stiffness pipe designs, making them a flexible option that comes with a design life of 100+ years.
Superlit GRP Jacking Pipes feature high compressive strengths and when compared with reinforced concrete (RC) or vitreous clay (VC) materials, they offer an excellent wall thickness to inside diameter ratio.
Where outside diameters are comparable, Superlit GRP Jacking pipes have a significantly larger internal diameter.
An end to end solution.
The construction industry is constantly evolving—and new developments mean that suppliers should provide products that cater for projects that utilise the latest in technology and application solutions.
When comparing GRP Jacking Pipes to traditional concrete solutions, they represent the future go-to product for micro-tunneling applications.
If you're interested in using a GRP Jacking Pipe for your next project, we provide a range of size and pressure capabilities to meet your unique application needs.
We carry a range of GRP pipes in stock across Australia and the Asia Pacific region, so we can deliver products directly on site and in full—making Clover a full package partner you can count on.
We understand that projects are often full of complexity and change—it's why we offer complete supply, delivery, and onsite technical support for all our clients.
Get in touch with us today—we'd love to work with you to plan, source or supply a solution that meets your construction requirements on time and in full.
For additional information on our range of GRP Jacking pipes, visit our resourceful product guide to learn more.