The Ozwater'23 roundup: a constructive three days in Sydney
May 24, 2023

Ozwater, the largest water conference and exhibition in the southern hemisphere, is always an enjoyable and enlightening event, and this year's rendition was no different.
Held over three days, Ozwater '23 invited water professionals from all over the country to come together in Sydney. We were proud to be part of it.
Clover enjoyed a successful exhibition of its services and products, and we were particularly excited to promote some of our many partnerships with brands like Superlit, Erciyas, Betta Valve and WaterAid Australia. As always, it was a terrific opportunity to connect, and to share perspectives on pipeline infrastructure with customers and colleagues.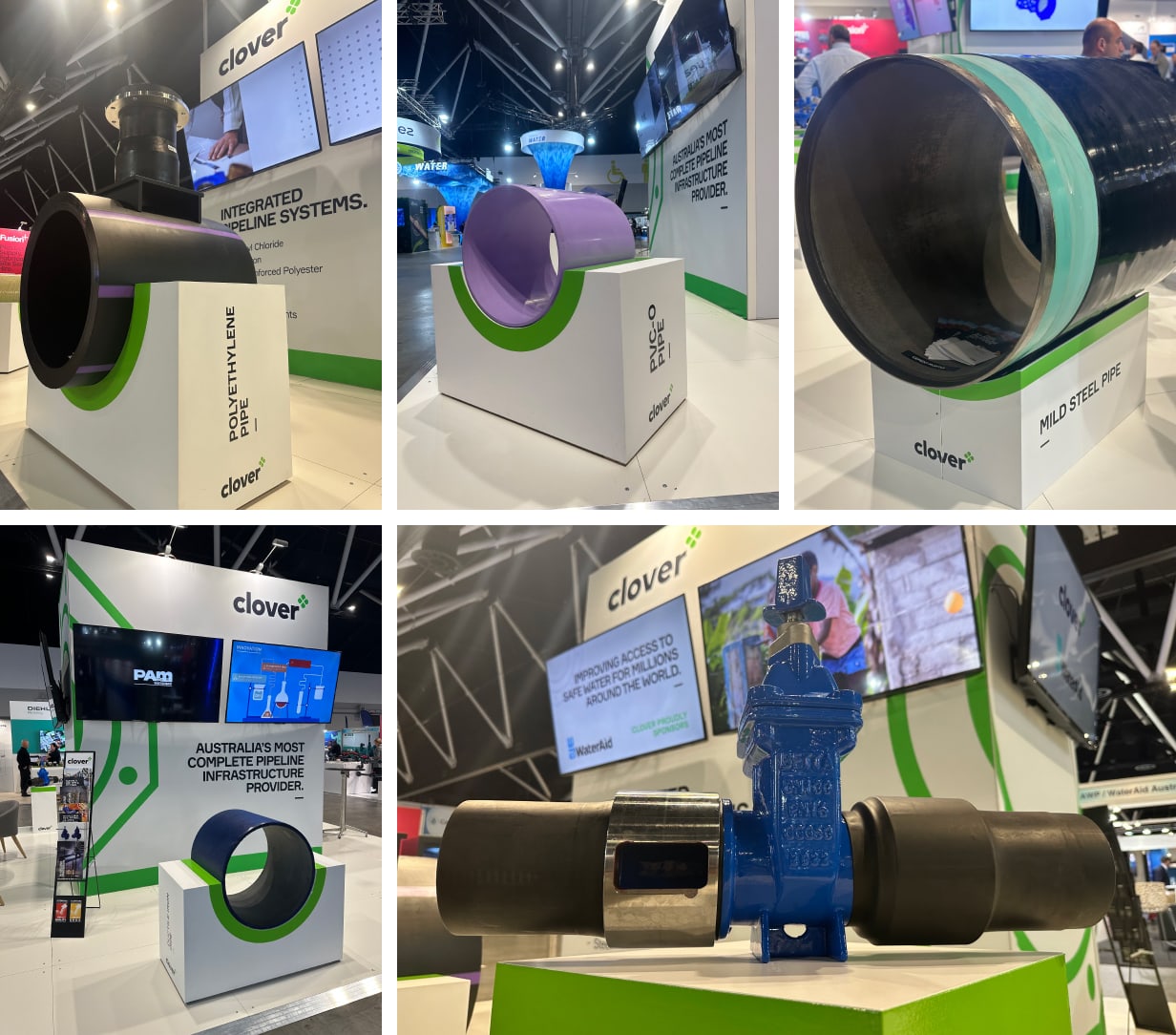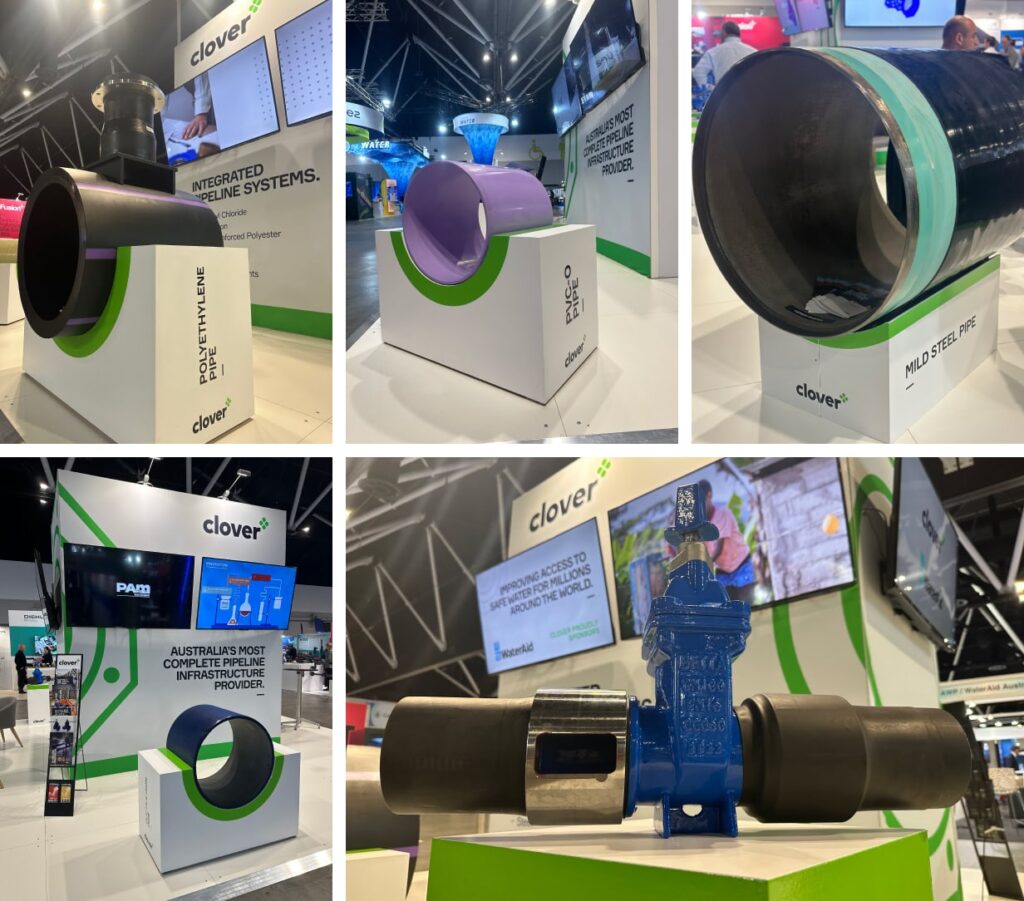 There were many other highlights, including the chance for members of our team to attend the WaterAid breakfast, hosted by Chief Executive of WaterAid Australia, Rosie Wheen. That organisation's remarkable work quite literally saves lives every single day, and we are really proud to support them in their endeavours.
Thanks to everybody, especially organisers from the Australian Water Association, who made the event such a success once again. We're already looking forward to Ozwater'24, which will be held in Melbourne next year.
For more information, please get in contact with your local Clover customer centre.