Future Four: December 2019
December 4, 2019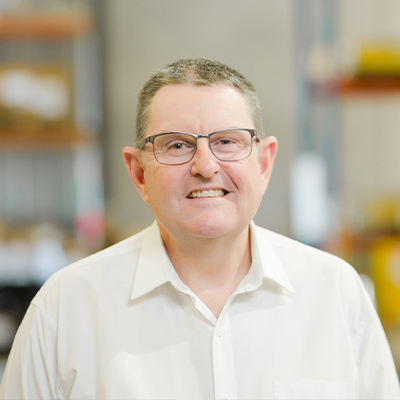 Welcome to the second instalment of our industry newsletter, Future Four.
Each edition, a Clover team member supplies four innovative articles to keep you connected with the pulse of the pipeline industry and beyond.
This month, Michael Robinson—Clover's Business Development Executive, Queensland—has searched far and wide to source four future-facing articles on the water and wastewater industries for your reading list.
With over 30 years in the industry, Michael's selections are as diverse and varied as his experience and capabilities. This issue of Future Four covers the implications associated with 'Day Zero', the role of artificial intelligence in water management, the benefits of understanding 'water scarcity footprints', and the future state of our national water infrastructure.
1.    One of the biggest countries in the world is running out of drinking water.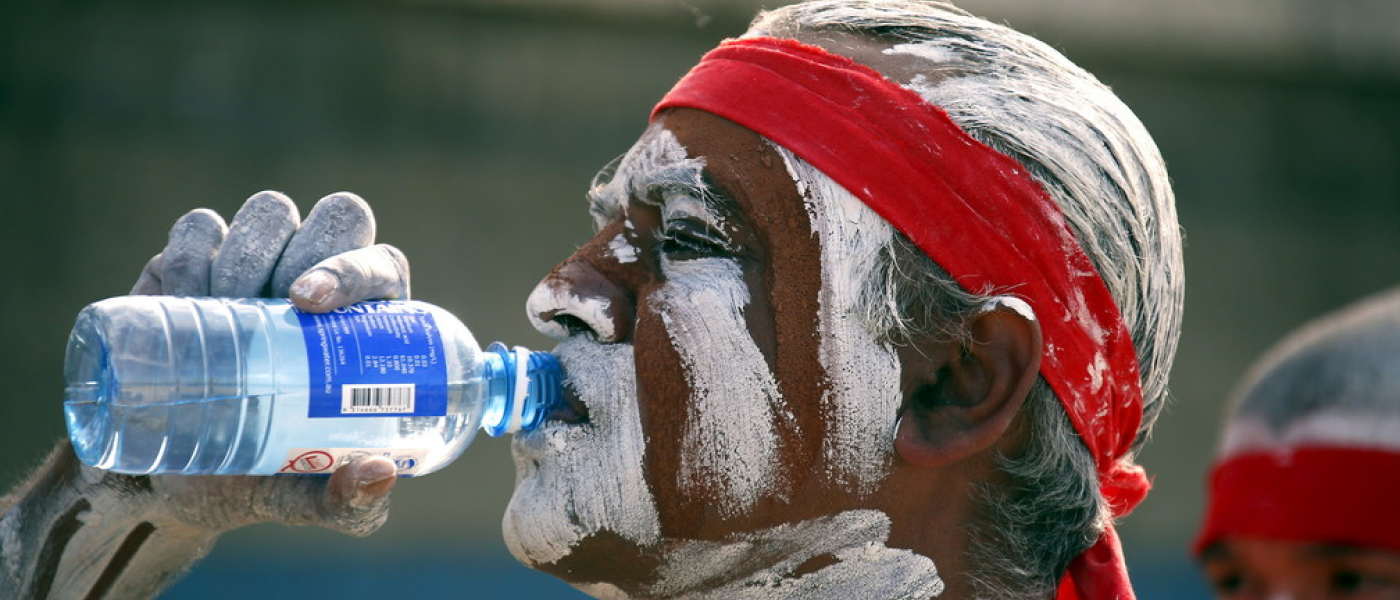 Image via REUTERS/David Gray
Source: World Economic Forum.
What happens when Australia runs out of water? It's referred to as 'Day Zero'.  And while it sounds like a distant, dystopian nightmare, 'Day Zero' is becoming an increasingly bleak reality for more than a dozen towns and cities in the east of the country.
Over the past few years, Australia has been hit hard by an unprecedented wave of droughts and water shortages. Some towns are already out of water, while authorities say others only have a few months left and may run dry by the end of 2019. We're staring into the harsh reality of environmental collapse and the knock-on effects could resonate throughout agribusiness and beyond.
"I know of some growers who are literally bone dry and have decided to plant nothing this year and practically close their businesses down in the short-term."
—citrus farmer Angus Ferrier via Agency France-Presse.
Collectively, we have an increasing responsibility to better position ourselves in catering for drought and the general prospect of diminishing water reserves. From utilities and government bodies right through to residential end-users, there's a growing need to be more responsible in our consumption and explore alternatives to the source and supply of water.
The old saying suggests you should 'never waste the opportunity offered by a crisis': the last major drought we experienced in Queensland proved the catalyst for the Coolangatta desalination plant and the South East Queensland Water Grid. While those developments represent a viable contingency plan for situations where more water is disappearing, we can definitely be more proactive in our approach, both at a state-specific and national level.
New South Wales, for example, has fast-tracked a significant amount of funding and major pipeline projects in direct response to the drought.
We have so much water surrounding our country and most major metropolitan communities are located coastally. For some reason though, we're yet to take advantage of the opportunities presented by desalination plants.
While that strategy may be something of a pipedream on the distant horizon, the reality is that 'Day Zero' could be coming any day now, and we need to start planning for the long-term.
2.    Melbourne Water leads water industry innovation.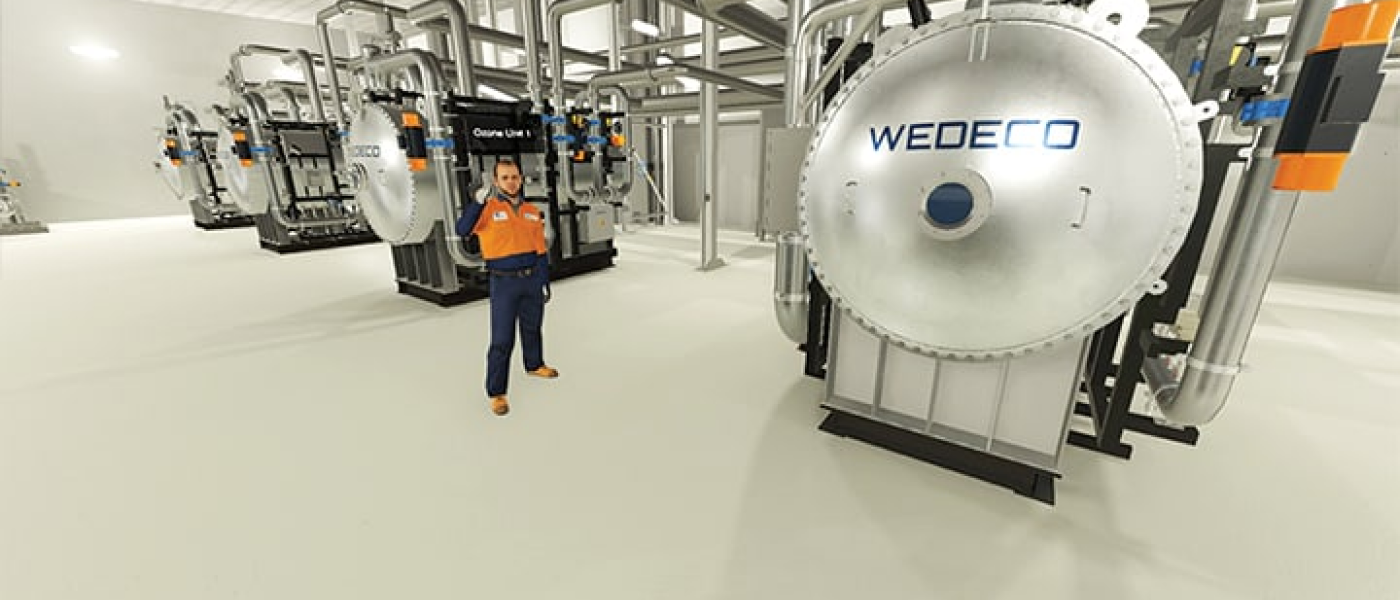 Source: Utility Magazine.
Earlier this year, Melbourne Water was acknowledged in the influential Most Innovative Companies list, as published by the Australian Financial Review. With over 800 organisations nominated from Australia and New Zealand, securing a place on the list is not an easy task.
So, what initiatives have helped consolidate Melbourne Water's place among the innovative elite? Managing Director Michael Wandmaker offers some insight:
"One example is using artificial intelligence (AI) and machine learning to efficiently move water from the Sugarloaf Reservoir, north of Melbourne, through the Winneke Water Treatment Plant and into the city's water supply. Moving that much water involves many variables—the height of the reservoir, flow rates, and other factors."
"Previously, we thought the most efficient way to move that water was by operating one of the six main pumps. We were able to analyse historical data which proved a much better operational process was to use extra pumps at specific times.
"The success of [our approach with AI] is irrefutable: electricity consumption has fallen by a quarter, saving $150,000 to $200,000 every year at Winneke alone."
"We're now also investigating the use of AI to better protect our communities from flash flooding. Currently, flood prediction is based on rising river waters, which occur a few days after heavy rain, but the majority of Melbourne's flood damage is caused by flash flooding, immediately after a storm."
"The AI solution we're developing with Piccard will learn from past rainfall and flood data, and recognise weather patterns that lead to flash flooding. The system will automatically send SMS messages to people likely to be affected, as well as provide an early warning to local government to enable them to close roads in advance."
3.    How water-wise is your diet?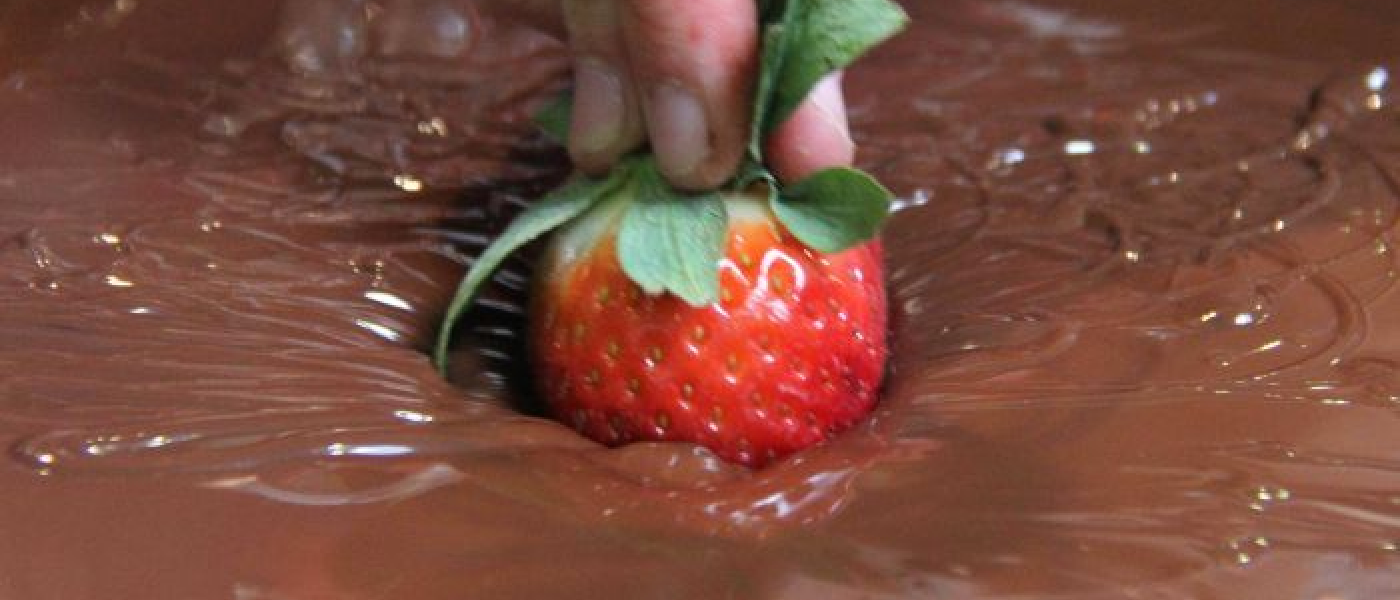 Source: Australian Broadcasting Corporation.
Most people understand the concept and implication of a carbon footprint, but few are aware of the 'water scarcity footprint' associated with certain foods and other agricultural products.
There's huge value in this concept, particularly in the context of the impending threat of 'Day Zero' (see article one), Anything that improves visibility of the resources we have—and potentially facilitates better management of those resources—will be beneficial.
A water scarcity footprint is measured using two variables: the total amount of water used in the production processes for certain foods or beverages, and whether water is scarce or abundant in the location where those foods or beverages are produced.
The average Australian's diet has a water scarcity footprint of 362 litres per day.
Foods with the highest water scarcity footprint—or those requiring more water for the least amount of produce output—are almonds (at 3,448 litres required per kilo), dried apricots (3,363 litres required per kilo), and puffed rice (1,464 litres per kilo), which is commonly used in breakfast cereals.
Surprisingly, of more than 9,000 diets studied, 25 percent of the collective water scarcity footprint came from discretionary 'treats' like cakes, biscuits, soft drinks and sugar-sweetened juices, and alcohol.
Reductions in water scarcity footprints could be achieved through improved water transportation and supply technologies, product reform, or changes to procurement strategies in agribusiness.
In the first instance, greater visibility of the impact our dietary choices have on water demand is a step towards improving infrastructure and optimising our lifestyle choices.
A concerted effort to reduce our water scarcity footprint—whether through choice or infrastructure developments—would have significant impact for Australia, especially in the context of 'Day Zero' (see article 1).
4.    Infrastructure Australia report finds investment is required.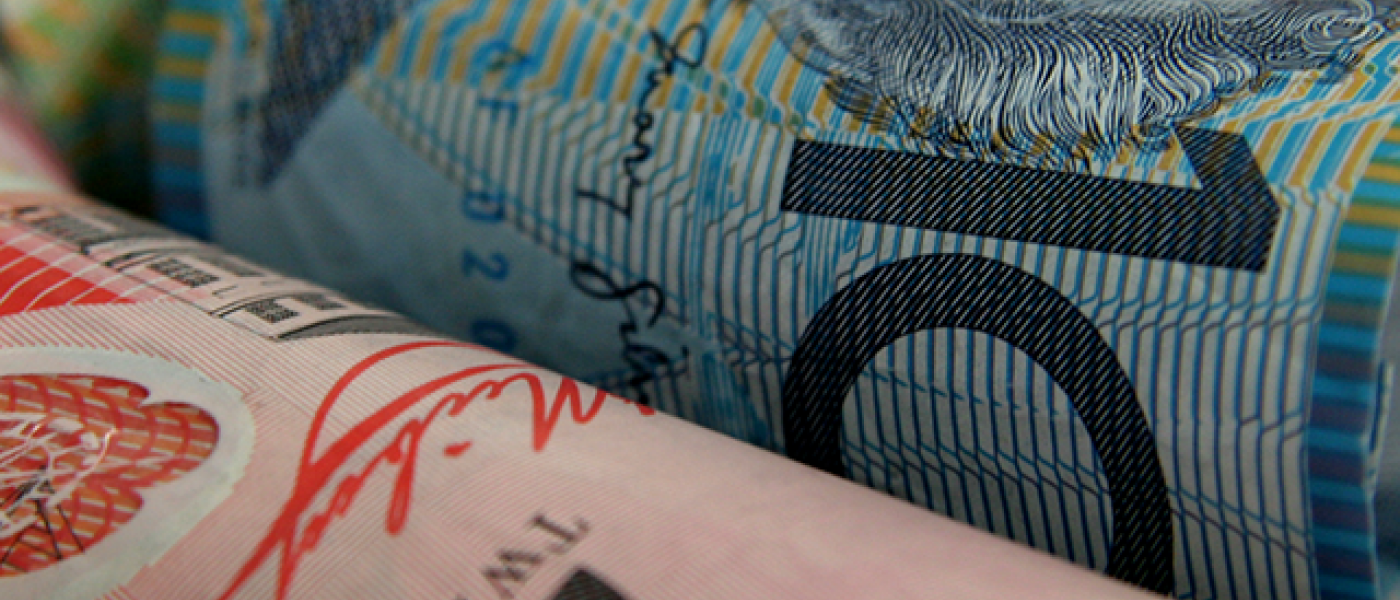 Source: Trenchless Australia.
Infrastructure Australia is the country's independent infrastructure advisor, advising governments, industry and the broader community on the investments or reforms required to deliver better infrastructure.
This year's 2019 Australian Infrastructure Audit presents a forward-facing view of the infrastructure challenges and opportunities associated with the next 15 years.
Despite progress being made since the last report, including the commencement of $123 billion of activities and initiatives, and more than $200 billion planned for the future, the audit suggests that more needs to be done to ease the pressures of growth and development.
The main catalytic drivers? Population growth and metropolitan expansion in Sydney, Melbourne and Brisbane, and greenfield development to support the burgeoning outer suburbs of Perth, with enhancements to existing water infrastructure identified as a key area.
Among the general public, very few Australians stop to consider where their drinking water comes from or understand the management of wastewater. Fewer still appreciate the amount of water required to support our agricultural sector, or the concept of a 'water scarcity footprint' (see article two). By and large, this lack of insight is testament to the high quality of our sector, which has provided reliable and high-quality water supply for decades despite challenging geography, logistics and climate considerations.
However, if Australian water infrastructure is to support the projected population growth of the next 10-15 years—currently estimated to increase by 24 percent to around 31.4 million people by 2034—we need concerted action now, at scale.
Thankfully, there are currently large-scale infrastructure projects underway throughout Queensland. In the north of the state there is a $215 million pipeline project being constructed to guarantee water security for the region. South East Queensland has the Gold Coast seaway project, being constructed using innovative pipe and installation methodology to provide an affordable long-term solution for the city's excess recycled water.
Additionally, the general consensus in regional Queensland is a strategy to build and upgrade dams—including the $450 million Somerset Dam upgrade and the $180 million Nulinga Dam construction project—which will see significant requirements for pipeline infrastructure. SEQ Water has submitted the detailed business case to the Queensland Government for consideration of the $70 million South West Pipeline Bulk Water Project connecting the Logan City Council infrastructure Into the SEQ water grid.
View the full Infrastructure Australia report for detailed insights into the general future of the sector, spanning:
The mounting challenges facing service delivery in urban water.
Considerations for sustainability in future cities, and the exploration of alternative sources and provision mechanisms.
The importance of water and wastewater in regional and remote communities.
Potential sector improvements relating to water oversight, regulation and decision making.
The sophisticated balance required to achieve a fair and sustainable future in water management.