Frank Ibrahim
Account Executive, Victoria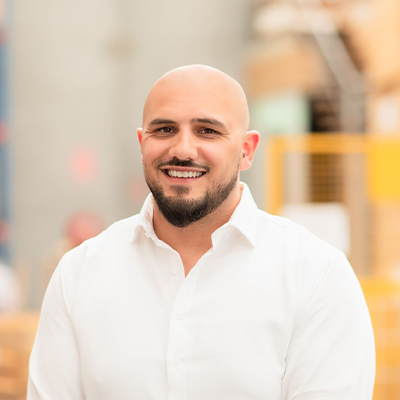 Frank believes that his role is more than just selling the product. Rather, he provides solutions to his client's business needs. His professional skill set covers all aspects of the business—from working hands on in water main renewals and solving pipeline problems, to building lasting relationships with his clients.
Frank's genuine respect for quality ensures a premium experience for his customers. With the right team, he believes that success looks like the delivery of a project on time, completed with service that is second to none. His dedication to his customers allows him to foster relationships that achieve impressive results.
With his current role involving business development for high value projects, Frank emphasises the necessity to stay ahead of the curve. He attributes his success to keeping up to date with trends and attending seminars that contribute to his evolving professional knowledge. Hardworking and reliable, Frank's passion for the job stems from working within a thriving workplace environment, he's proud that he has reached a point in his career where he can contribute from a place of experience within the team.